Pull Designs
All of our pulls can be made to match our cabinet knobs, it's just a matter of your design choice, what length pull you need and your base material choice. Standard width is 1" but this can be adjusted to meet with your preference. Lengths available are 3", 4", 5" and 6".
The design featured in this pull is random cuts of glass in primary colors of red, yellow, blue and green with white grout. For your design preference and combination of colors, please CONTACT US.
See the chart below for pricing. Since this process is extremely custom, please CONTACT US with your design information and we will walk you through the process of creating your pull/s. Scroll down below size chart for pictures of more designs.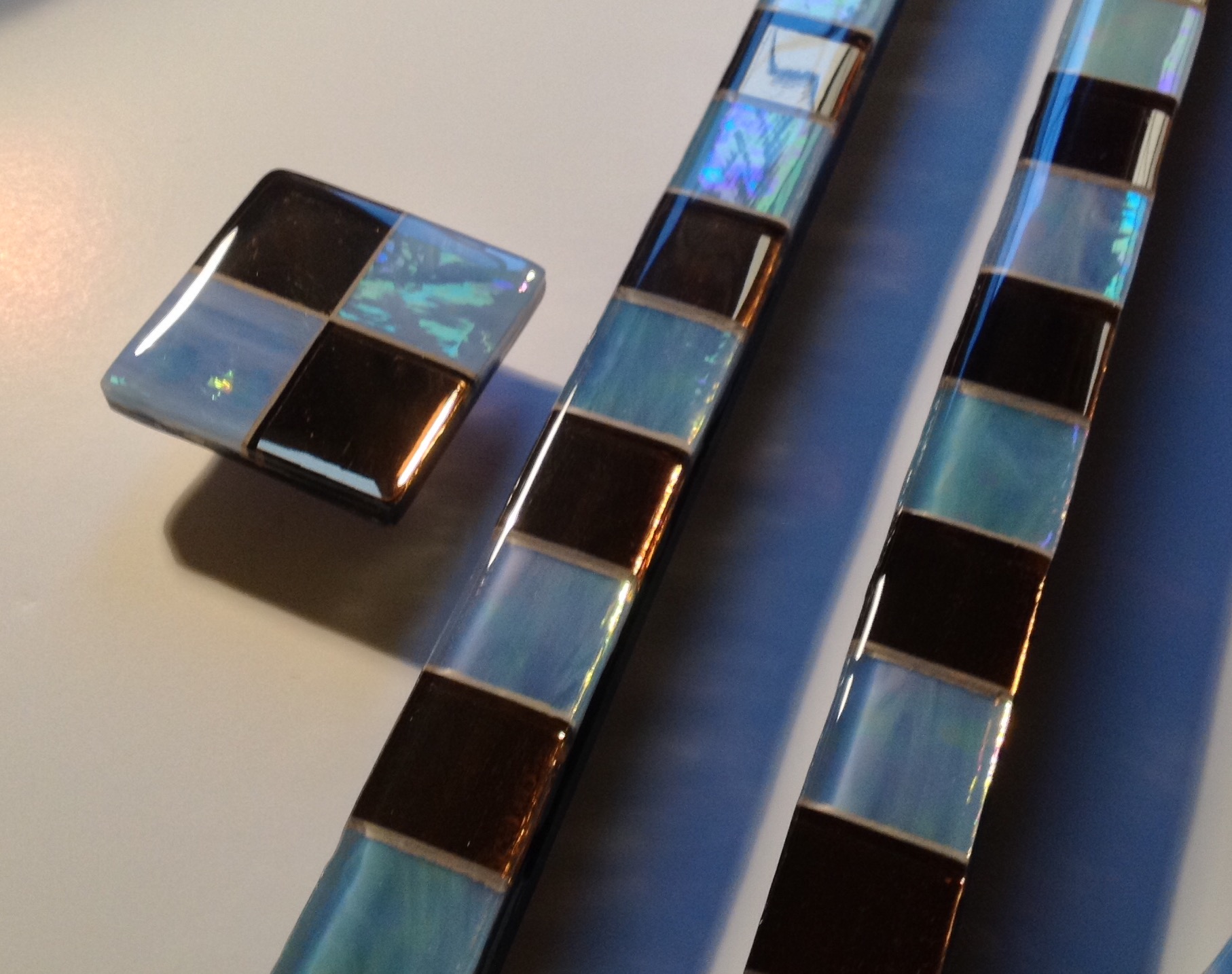 Various Pull Designs - Click on the picture to move to the next one.