Bit of Tuscany Cabinet/Drawer Pull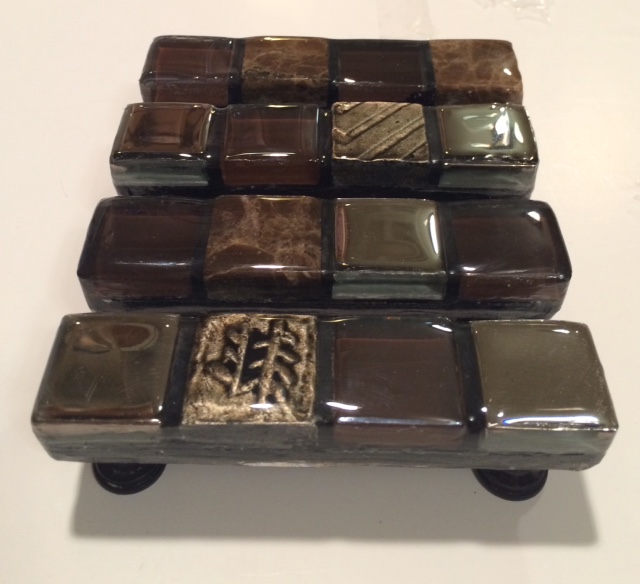 Bit of Tuscany Cabinet/Drawer Pull
This stunning combination of the chocolates and cream marble tiles with etched designs gives a bit of Old World ambiance. Each tile is set in a random pattern as shown or they can be placed in matching order, finished with black grout. 1" Wide by 4" Length.
SOLD INDIVIDUALLY
Details:
3" Center to Center hole spacing
1-1/4" projection
Length - 4", Width - 1"
Tiles: 1" x1" Glass
Base Finish Choice: Oil Rubbed Bronze, Satin Nickel or Polished Chrome
Base Material Choices: Oil Rubbed Bronze, Satin Nickel and Bright Nickel.